Software Development
Web Development | Microsoft Office | Database Development |
Software Development
World-Class
Customer Support
DiscoverySoft provides clients with
customized solutions.
Welcome to DiscoverySoft
DiscoverySoft provides full-service IT solutions to companies with anywhere from 10 to 150 employees. We support on-site infrastructure, cloud-based services, and mobile devices such as phones and tablets. No matter what your IT need or company size, DiscoverySoft can help.
Full Service IT Solutions
DiscoverySoft provides a wide range of information technology services for small and medium sized business across the Denver-metro area. We also service companies in surrounding states including New Mexico, Texas, Montana, and South Dakota. DiscoverySoft has been providing full service information technology support in Colorado since 1999.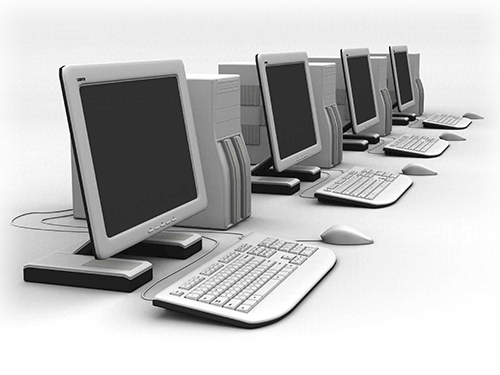 Service and Pricing
DiscoverySoft delivers managed IT services following several service and pricing models that are designed to meet the needs of each individual client. DiscoverySoft does not deliver long-term services following the break-fix (or on-call) model. Additionally, we do not service home users.
All DiscoverySoft services require a monthly commitment so that DiscoverySoft can ensure it is delivering the best level of service to business clients and their employees. Our goal is to ensure your network runs at peak performance. Over the years, we've found that the break-fix model leads to unsatisfactory results. It's always better to avoid a problem than it is to solve it. Basic services start as low as $329/month.
Graphic design, logo, brand development, and web development services are provided on either a project or hourly-basis. Basic web sites start as low as $500.
For additional information, please see Service and Pricing Models (About Us  Pricing Models).
Services
DiscoverySoft provides a broad array of services designed to fit the needs of companies with anywhere from 10 to 150 employees. Services include:
Managed Services
DiscoverySoft has your network covered. We are a full-service IT shop managing all aspects of your computer network including:
Servers
Desktops
Networks
Mobile devices (Tablets & Phones)
Printers / Scanners
Firewalls
Antivirus
Backup
Security
Password Management
Line of Business Applications (Accounting, ERP, operations tracking, etc.)
Patch Management (Software Updates)
Cloud & Hosting Solutions
Whatever your needs, DiscoverySoft has the experience to deliver top-quality hosted and cloud-based solutions that fit your needs. Among the services we offer are:
Domain and DNS Hosting
Server Hosting
Web Server Hosting
Microsoft Office 365
Exchange, IMAP, and POP3 Email Hosting
SharePoint
Spam Filtering (for on-site email servers)
Virtual Networks
Remote Desktop Hosting
Quickbooks Hosting
Graphic Design Services
In addition to network and infrastructure support. DiscoverySoft maintains on-site staff to meet the needs of small and growing businesses.
Are you looking for a new brand with a logo design, business cards, brochures, letterhead, and a website. That's right up our alley.
Do you already have a web site and business cards, but want to professionalize the look and pull it all together with a focused brand? Our graphic design services can take you to the next level.
Graphic design services include:
Branding
Logos
PowerPoint
Brochures
Letterhead / Stationery
Promotional signs/banners
Web design and development
Web advertising banners
Promotional items
Software Development Services
DiscoverySoft provides custom development services for everything from simple Microsoft Office automation scripts to $50,000 custom applications. Custom development projects take the form of:
WordPress development
Client/Server software development
Custom website development
Database design and development
Microsoft Office automation and macros
Please contact us for additional information regarding our development services and technologies we support.
Common IT Issues We Help Resolve.
Microsoft Office assistance
Internet connectivity problems
Accounting application support
Sharing files, contacts, calendar items, etc.
Cabling or power problems
General health and care of your IT services
Email not working
Printing or scanning issues
Connection issues with mobile devices (including: Laptops,Tables,Smartphones)
Computer error messages / not turning on / other
Accidental file deletions
Data Backup and Recovery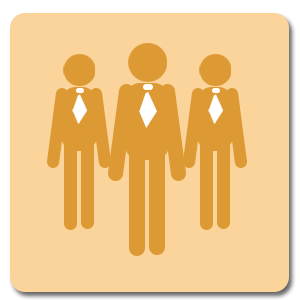 Building Strong Relationships
We understand that your business is built on relationships. Our goal is to build a strong relationship with your company, so you can strengthen your relationship with your clients.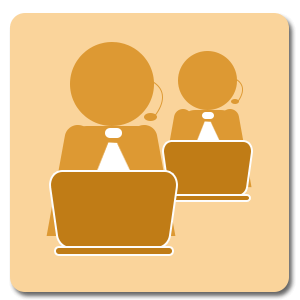 World-Class Customer Support
Support Plans provide clients with customized solutions for servicing and repairing technology when uptime is a priority.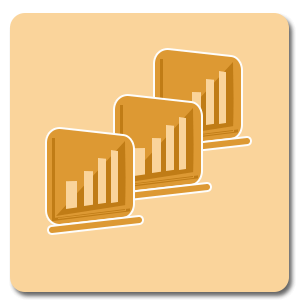 Expert Monitoring Service
DiscoverySoft's Remote Monitoring offers real time monitoring of your servers and keeps you informed about the availability of your Internet resources and their performance.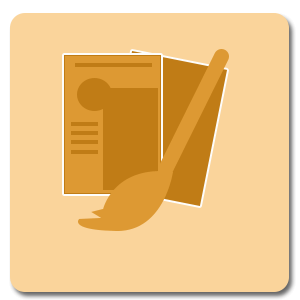 Graphic Design & Corporate Branding
DiscoverySoft's creative team provides custom graphic design work for online ads, web designs, WordPress, PowerPoint, logos, emails, brochures, posters, business cards and more!